The YachtEye framework offers you the possibility to integrate a wide range of customizations as well as custom modules.
Enhance virtually every superyacht journey...
YachtEye is a system integrator independent framework that connects your NMEA data with beautiful dashboards and entertainment modules. The system intuitively shares valuable insights about the journey, the stay on board and the surroundings. You can use the framework to add visual stories that explain why your yacht is unique or special. You can interact with YachtEye via TV, touchscreens and iPads to get more information about the route highlights, itinerary, weather conditions, tender positions, menu of the day and much more...
The key values of YachtEye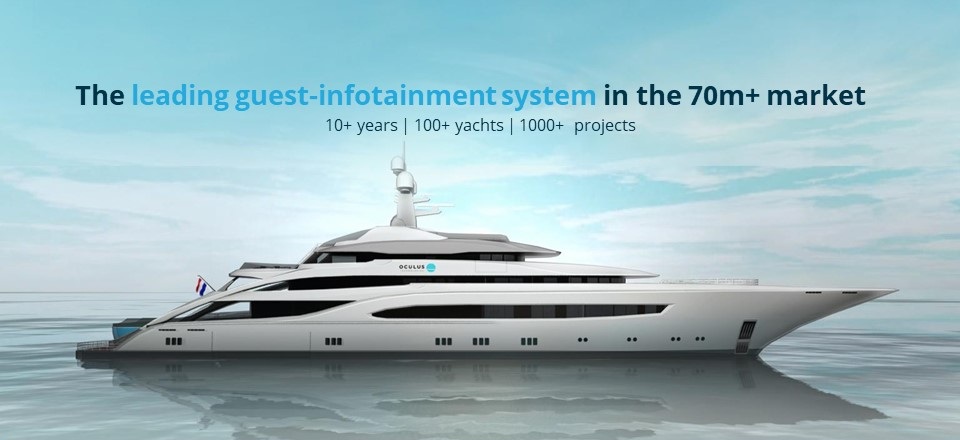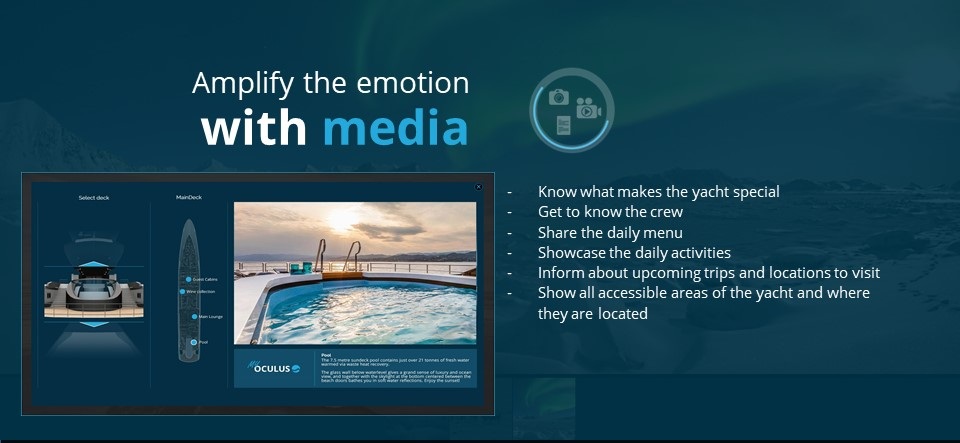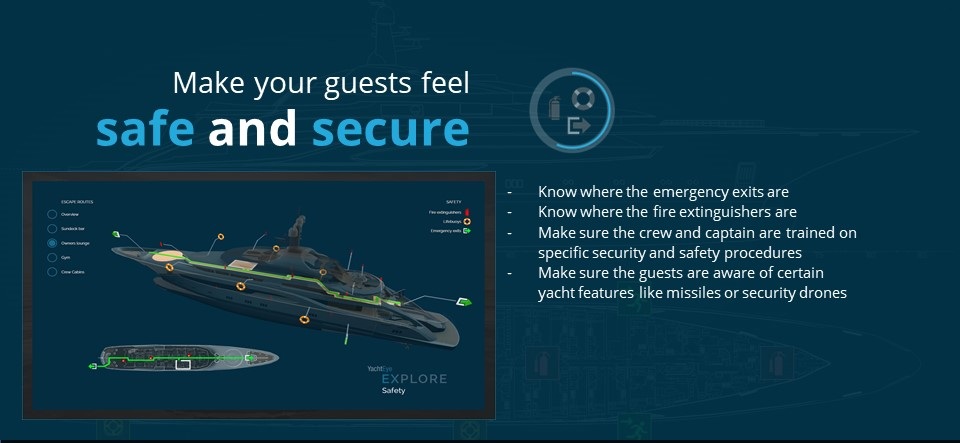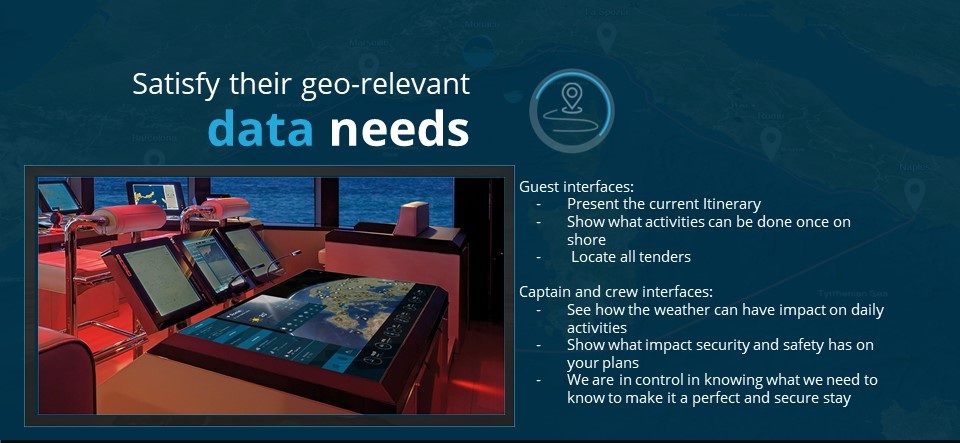 Available as
A YachtEye unit, local sensor data and optionally an internet connection are the basic ingredients to start the YachtEye infotainment solution. The solution can be installed by any system integrator you prefer. And there are endless way to integrate the solution on board of the yacht. It is even possible to have YachtEye as your main control system.
Clients about YachtEye
"On the main deck is an itinerary-viewing room at the entrance of the saloon., where low seating faces a row of screens. The ultimate infotainment system for an explorer yacht, YachtEye, from Oculus Technologies, pulls information directly from the bridge and combines it with Google Earth like images to provide visually appealing 3D information as to heading, location, speed and more."
- M/Y Cloudbreak
"YachtEye is an excellent interface that allows guests to follow the vessels course throughout their voyage at the mere touch of a button. The system updates in real time, so guests will no longer have to wait for or browse through google maps in order to find their current location."
- M/Y Radiant - AV/IT officers Ric Wright and Richard Sandilands
"We have found the Oculus YachtEye to be a fabulous real-time tool to keep guests up to date with itinerary, menus, places of interest and vessel movements. It is a great, interactive tool for either charter or private yachts."
- Captain Ian Westman, M/Y Sofia